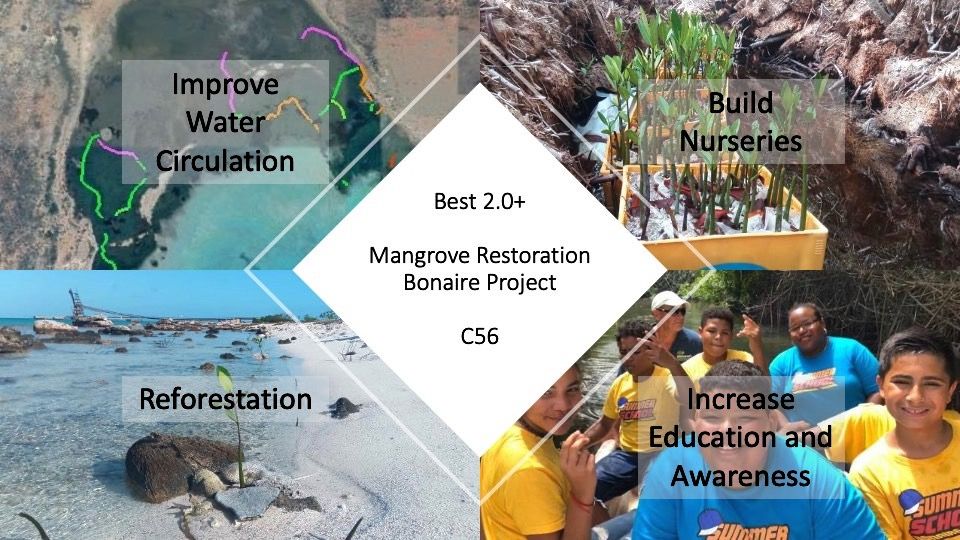 The objective of BEST 2.0+ is to promote the conservation of biodiversity and sustainable use of ecosystem services, including ecosystem based approach to climate change adaption and mitigation, in the Overseas Countries and Territories (OCTs).  The Mangrove Restoration Project Bonaire was selected and focuses on four main areas of mangrove restoration for the island.
Improve Water Circulation
Build Nurseries
Reforestation
Increase Education and Awareness
Project Remainder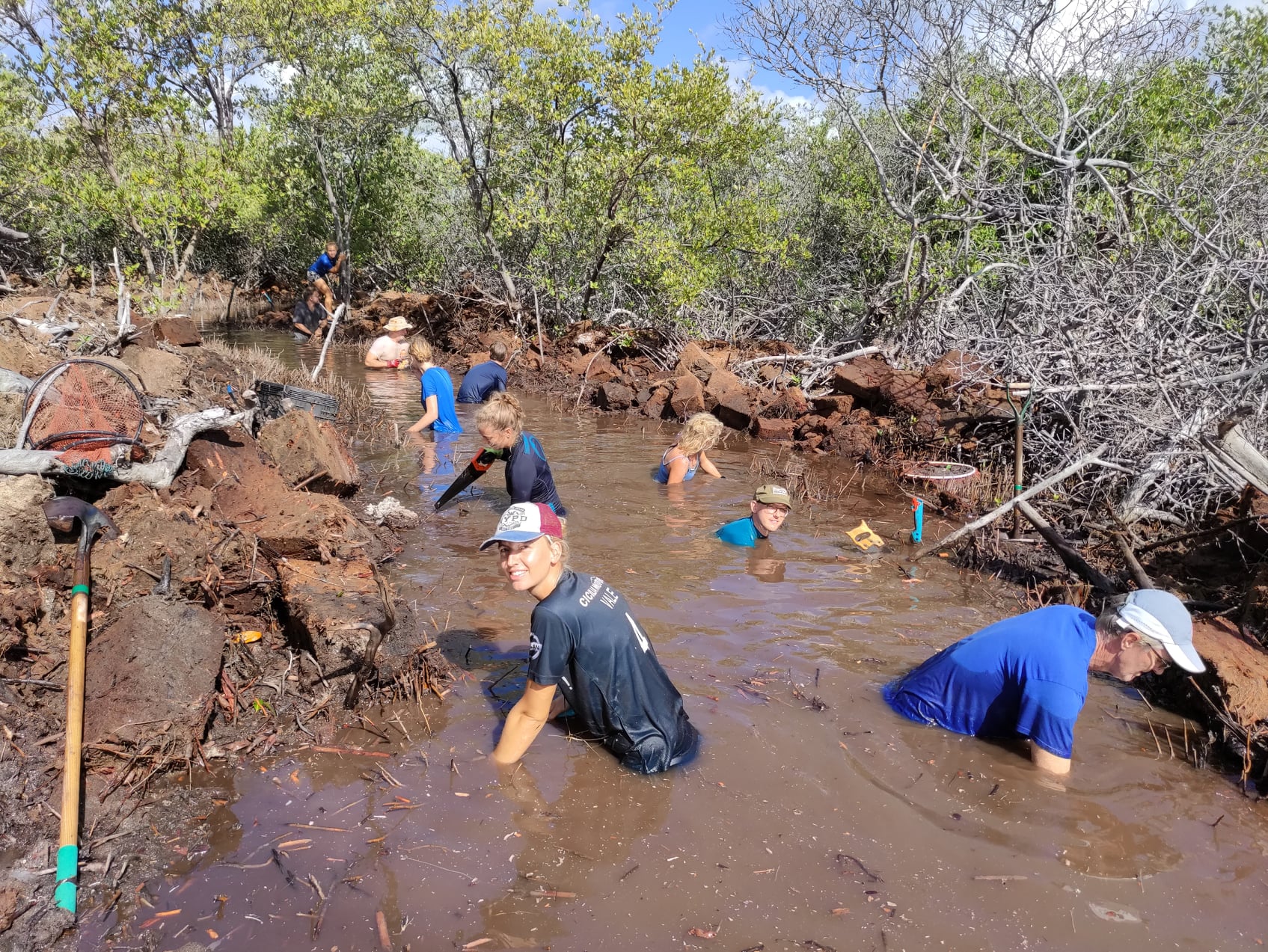 Water Circulation
Water circulation will be improved using two methods. The first is by maintaining existing channels by removing excess sediment and new growth.  The second involves reopening historic channels which is done using a combination of scientific evidence, fishermen experience and satellite imagery.  By improving overall water circulation throughout the mangroves we can ensure the backwaters are being refreshed allowing the vital flow of oxygen and nutrients throughout the forest.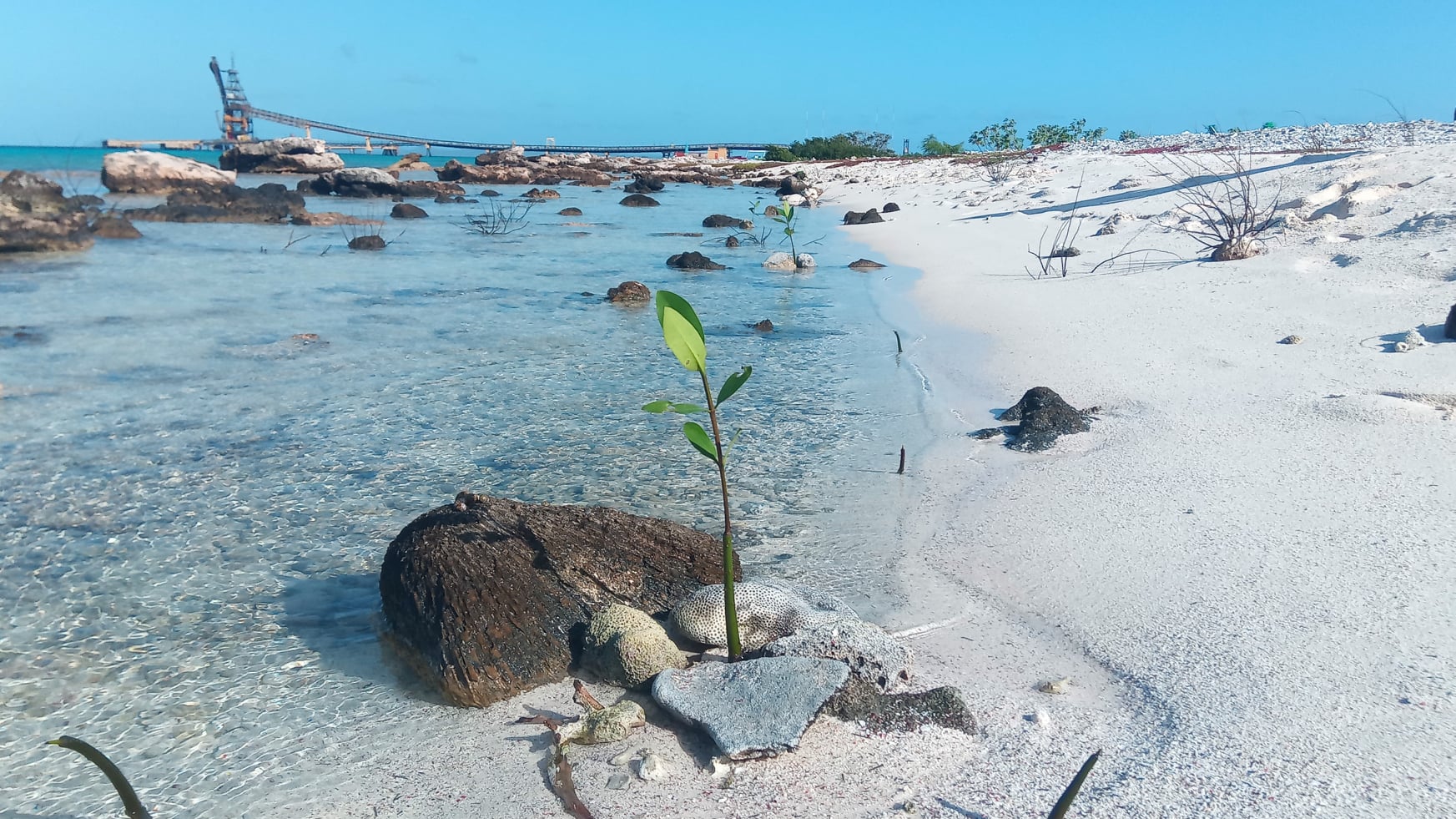 Reforestation
Once the mangroves in the nursery have matured enough to be moved, they are outplanted along the southern coast to help restore the coastal mangrove fringing forest.  These mangroves will provide a critical line of coastal defense, both providing a physical buffer between storm surges and waves and helping to minimize erosion.  In addition, these mangroves will provide important breeding, foraging and nursery grounds for a number of birds, crustaceans and fish. Protecting the land portion of the coast will also provided improved conditions for neighboring coral reefs as well.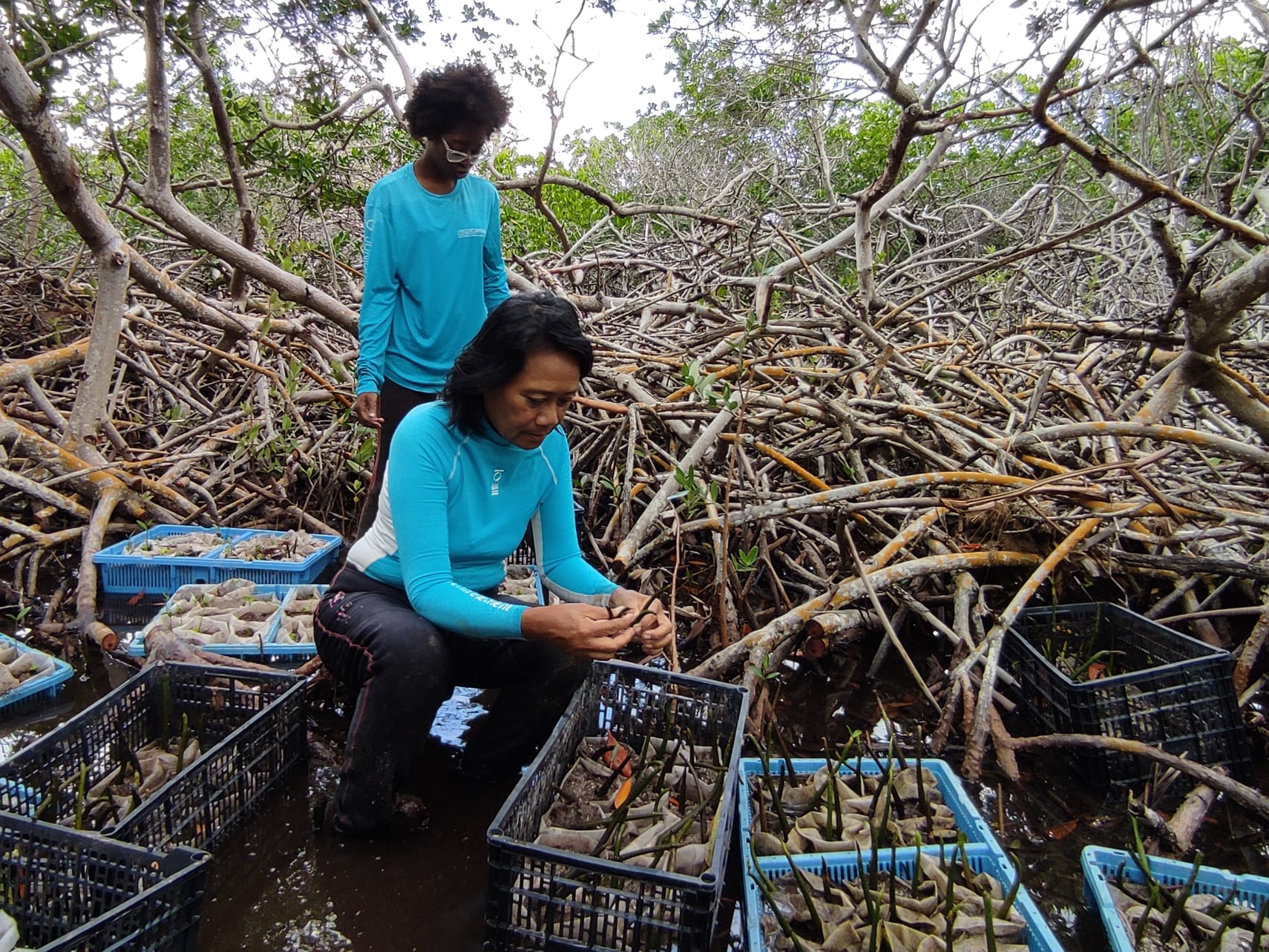 Nurseries
Red and black mangrove propagules are collected from within the forest and planted within the nurseries.  The nurseries themselves are built along the sides of the maintenance channels to allow the propagules to grow in as natural of setting as possible.  The propagules stay in the nursery for at least six months before they have matured enough to be planted within degraded areas to help restore the mangroves of the island.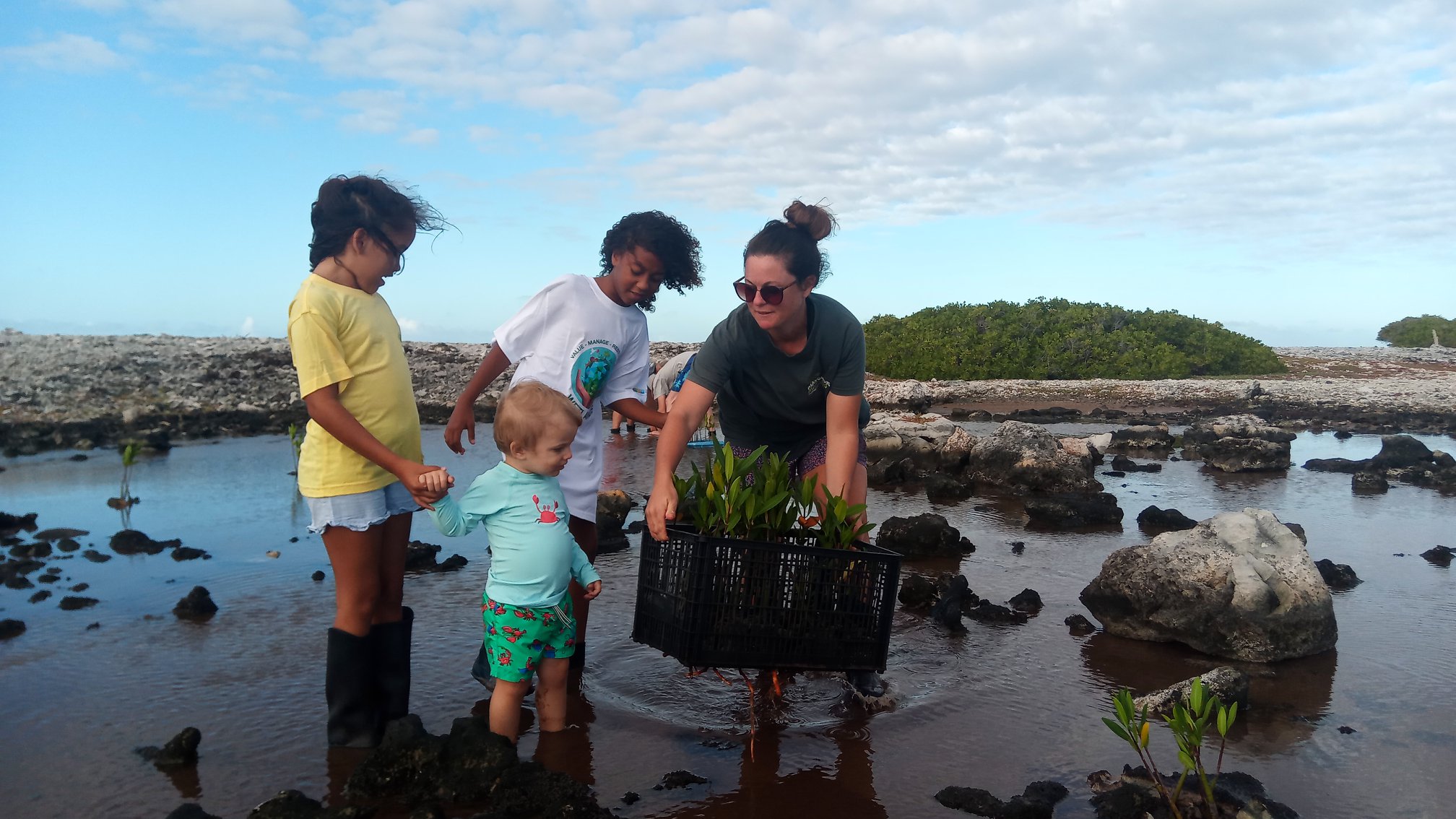 Education and Outreach
One of the most critical aspects of this project is to improve the overall education and outreach around the importance of mangroves.  We will work to build community engagement through kids days, community events, supporting professional groups, providing volunteer opportunities and hosting public events.
This BEST 2.0+ project has received funding from the European Union. This website was produced with the financial support of the European Union. Its contents are the sole responsibility of and do not necessarily reflect the views of the European Union. For more information please visit https://www.best2plus.org/