Written by Flo Senger, 2021
I was always fascinated by the ocean and its coasts and when I was studying marine sciences the things about to discover seemed to be infinite. Back in 2019 I found a master´s project on investigating the carbon cycle in mangroves in the Dutch Caribbean I thought: That sounds interesting! After a few months of preparation I went off to Bonaire, with a lot of equipment and no idea that one of the most impressive ecosystems I got to know in my life was expecting me.
I still remember the first time I entered the mangroves of Lac… The wind and all the noises felt silent instantly and trees with massive roots were growing all over the place and towards the sea.
I quickly realized that I had to adjust my plans in which I wanted to take my samples in several straight lines from land to sea. There was no coming through with all my equipment and this root system. I was lucky to have help from local fishermen who took me on their boats and showed me the channels that flow through the mangrove forest – a much better way to move inside these forests! There was still a lot of climbing and walking through the mud involved but the crystal clear water, all the birds, fish and queen conches made up for everything. The hardest part of my project was still waiting for me – the mangroves further away from the coast are dying and I wanted to take samples there in order to compare the healthy and dead mangroves.
Local Knowledge
Park rangers showed me signs of quick sand and unfortunately most of the fishermen, which became like a family of mine, also avoided these unfriendly looking parts of the forest. It took me a while to find some safe routes through the dead mangroves but it still was hard to walk through the sticky mud, there was no shadow and the hypersaline water always burned in the open wounds. I was lucky that I had always someone who sacrificed himself to join me to carry all my equipment through the mud – sometimes with kayak and sometimes only by foot.
The Study
After almost three months I had sampled more than thirty spots inside the mangroves of Lac Bay where I took samples of the sediment, water, gas that was escaping the sediment and measured the trees themselves. The study revealed that there are big differences in carbon cycling between healthy and dead mangroves. Especially the healthy ones showed that they can photosynthesize and store a lot of carbon which helps to mitigate climate change but also can have positive effects on adjacent ecosystems like coral reefs. The dead ones on the other hand were losing these great abilities slowly and we should fight against the ongoing degradation of mangroves forest which is occurring worldwide.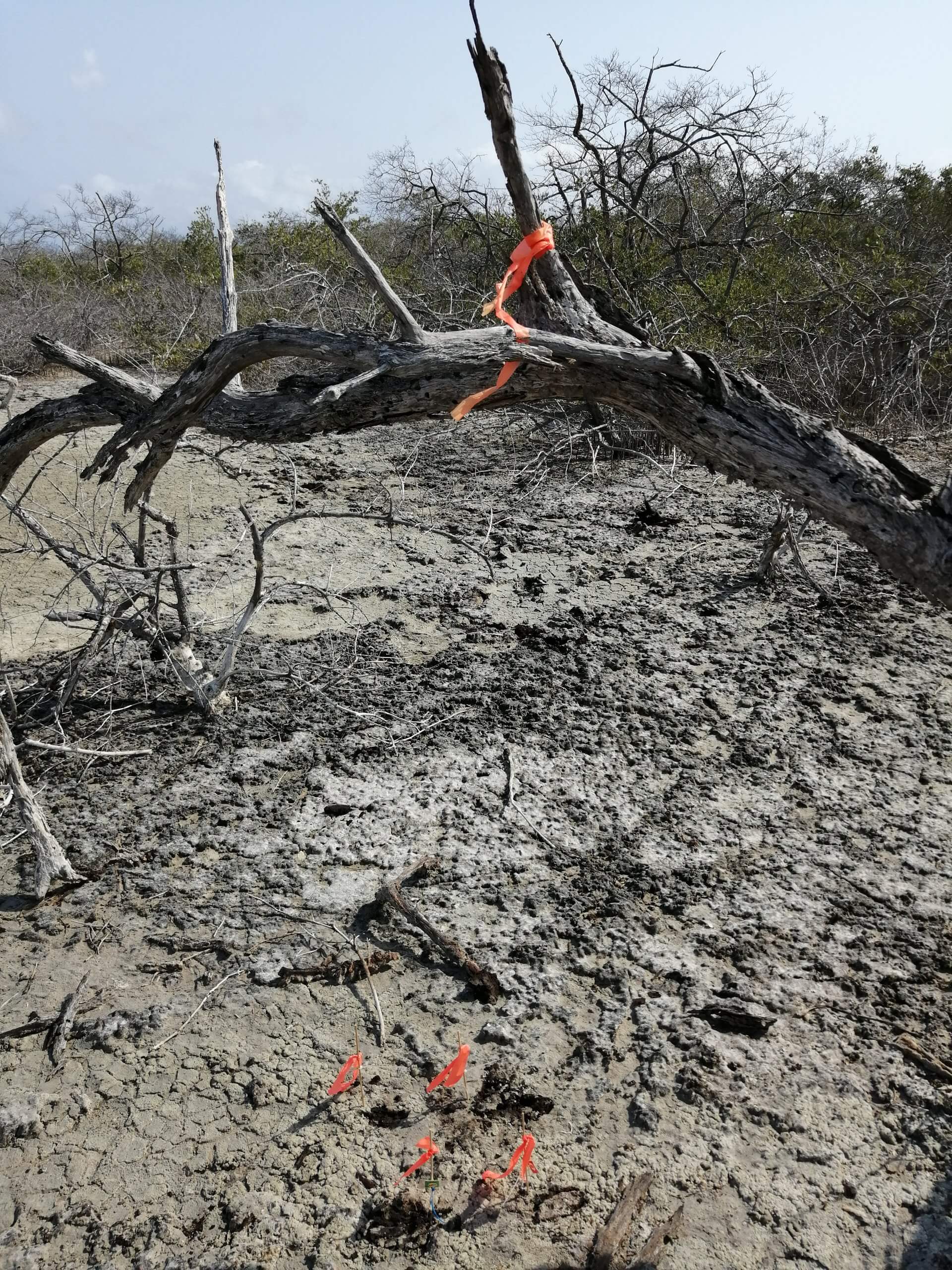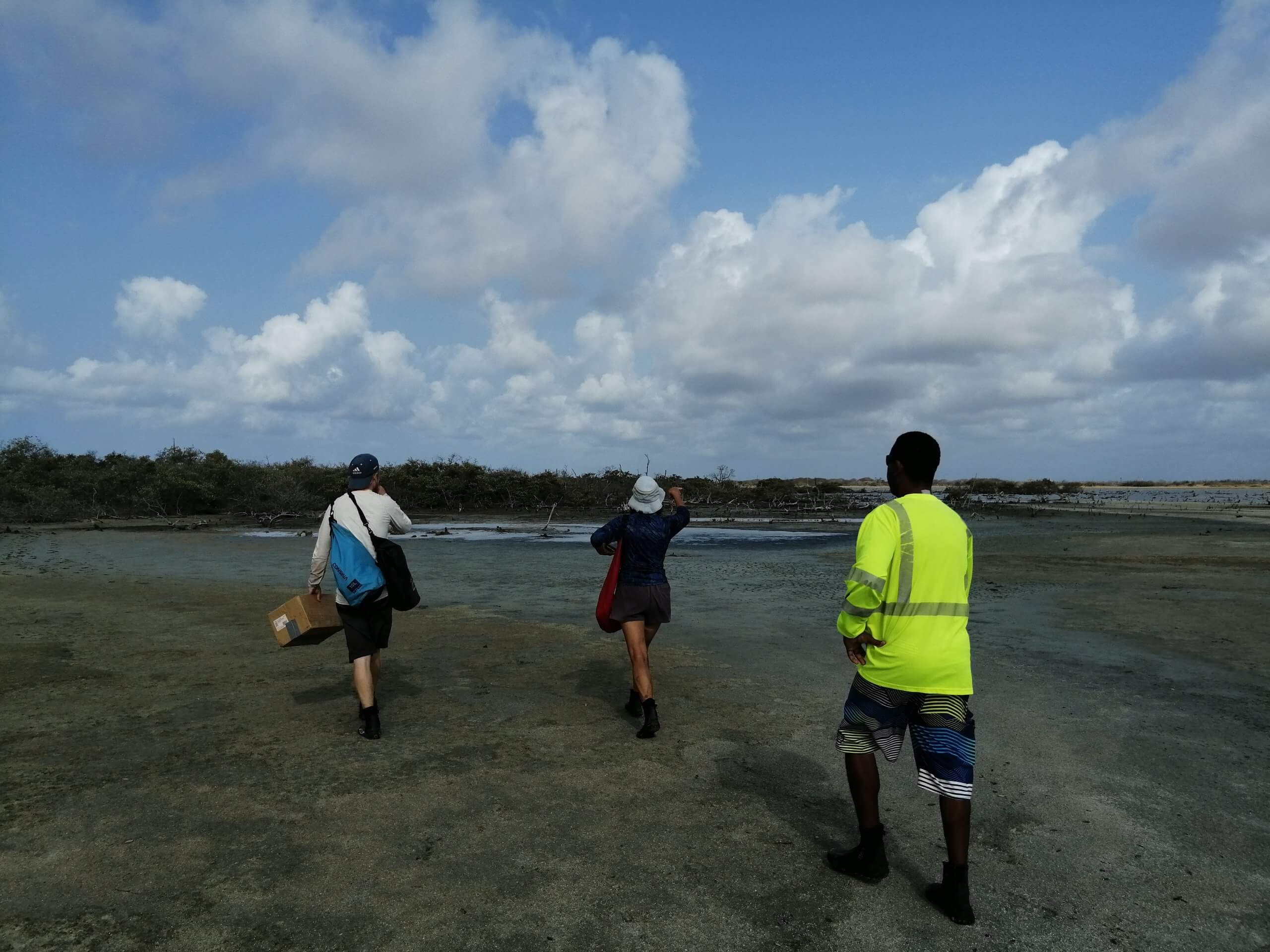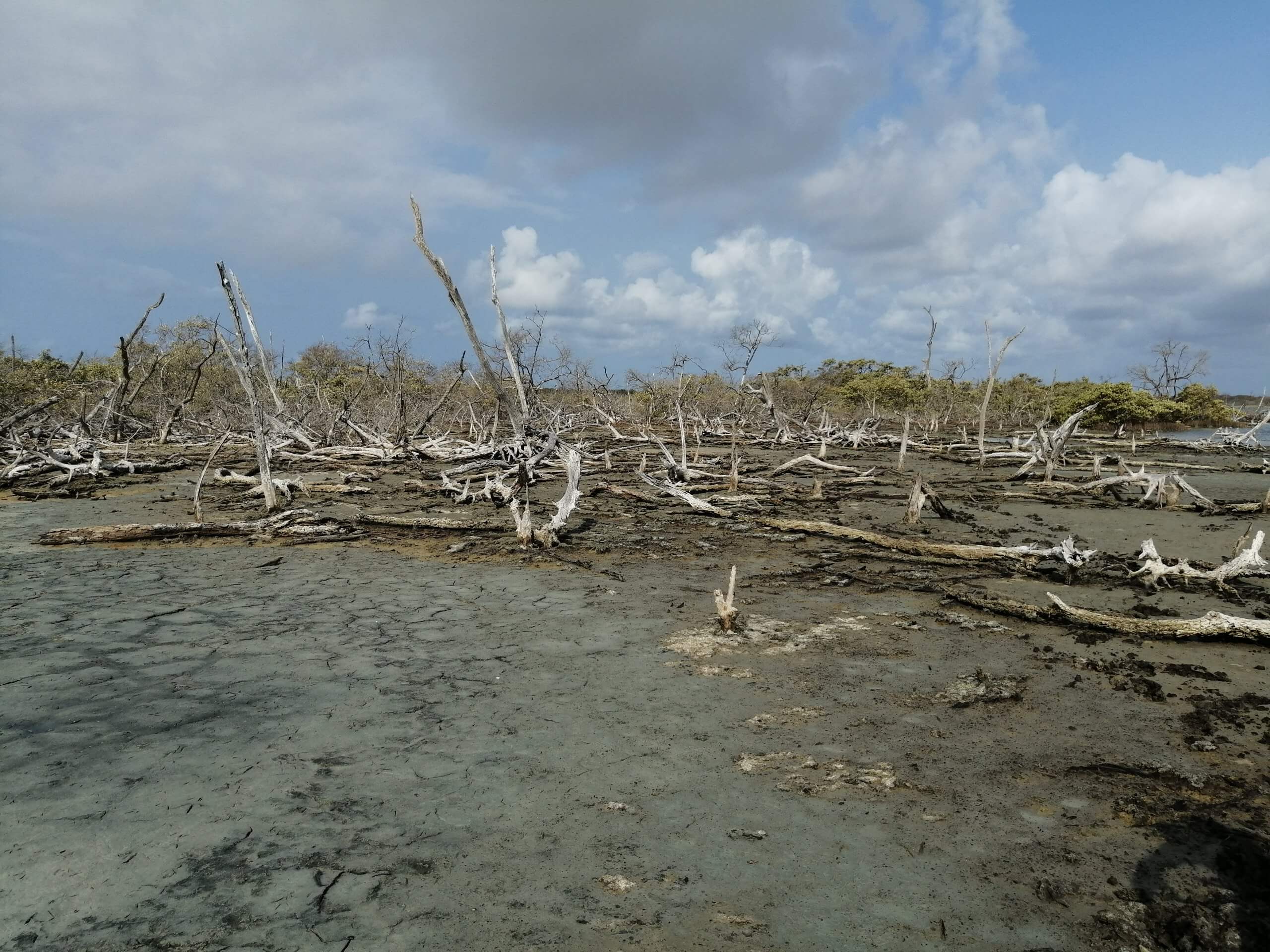 Learn more about Research and Monitoring
Check out our "Science" page to read more about the wide variety of research and monitoring programs taking place on Bonaire. Want to get involved? Contact us with your ideas, we are always looking for new research partners!