The Maniacs are proud supporters and contributors to a wide variety of research projects being conducted on Bonaire.  Working together with international universities, we are helping to build a body of knowledge and capacity on the island to improve these areas for years to come.
Recent research has focused on better understanding of blue carbon and ways in which we can build resilience to combat the negative affects of climate change.
Carbon Sequestration
Maniacs were proud to support University of Bremen researcher Flo Senger in his study on understanding the ability of mangroves to sequester carbon. Carbon sequestration is key in minimizing greenhouses gases in the environment and this research provided new insight in the differences between healthy and degraded mangroves in their ability to do so.
Over three months he sampled more than thirty locations within Lac Bay.  The study revealed significant differences in carbon cycling between healthy and dead mangroves.  This was especially seen in healthy areas which demonstrated their ability to photosynthesize and store a lot of carbon which helps to mitigate climate change but also can have positive effects on adjacent ecosystems like coral reefs. On the other hand, it was found that degraded and dead areas were losing these great abilities.
Read more and request the full text using the button below.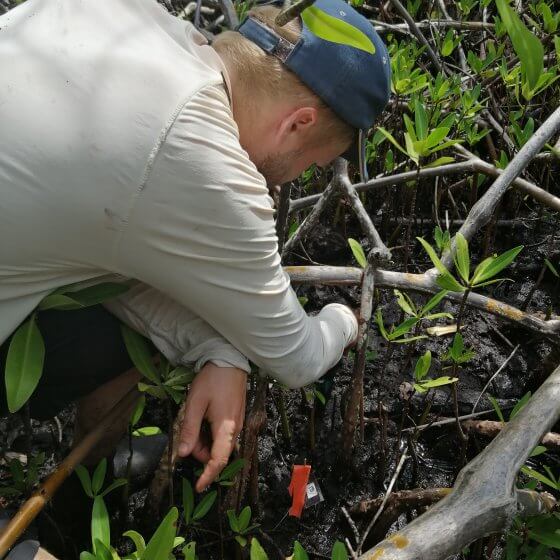 Tea Time 4 Science
Tea Time 4 Science is an international project which uses tea bags buried underground to characterize decomposition within the soil.  The idea is that healthy, productive soil will lead to faster decomposition of the tea bags.  Using an internationally approved method means that our findings can be compared with those from around the world, contributing to a larger body of knowledge.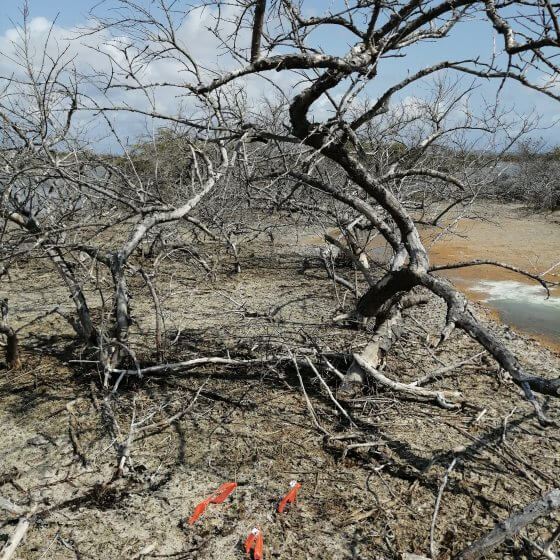 Fluorescent Tracking
Using an environmentally safe fluorescent tracker, we are able to trace small particles through the mangrove channels to detect direction of flow. This allows us to see which areas are interconnected and which areas have become isolated giving us unique insight to the dynamic nature of waterflow throughout the mangroves.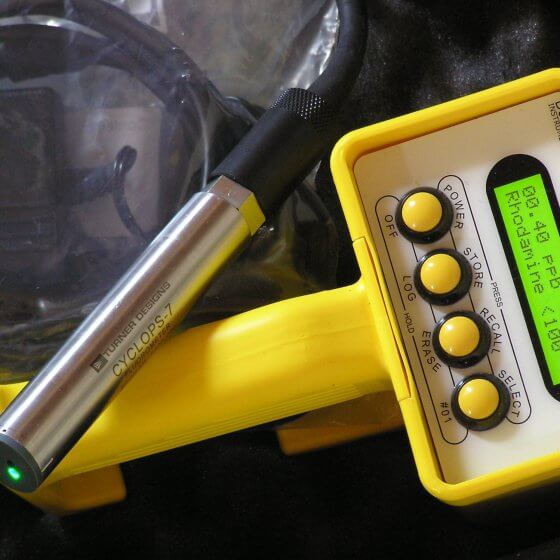 We have collected a series of related studies which can be found using the link to the right.  These studies have helped to contribute to our overall understanding of the mangroves on Bonaire and pave the path forward for our conservation and reforestation efforts in the future.
We also have a research "wishlist" of potential research and partnership opportunities moving forward.  If you have any information on these topics, or would like to work together to explore these further, please feel free to contact us.